This is actually the place that got me to get the blogger app. I've been to a good number of Vietnamese places in south Florida and this one of the better ones. The only downfall is that they don't have salty plum soda!!
There's various places that have yummy things(like the one down the street that has the best salty plum or in north Lauderdale where they have a cheesecake factory size menu) but this one has great food overall.
They have very unique vegetarian dishes that I haven't seen else where. Andrew got the Ginger and scallion wheat gluten, which has that classic Ginger scallion flavor that I've had with streamed fish, but I guess is not common for vegetarian dishes. It was a huge serving it tasted great!
The wheat gluten was chewy and almost meat-like. Very different from seitan or tofu.
Our table also got a seafood fire pot(!). We had a great waiter who patiently explained everything and helped us maneuver around. The fire pot came out on a portable stove; and with a pot that looked like an upside down bundt cake pan.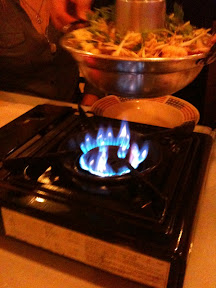 Flavor was amazing and surprisingly sweet. Loads of seafood!
You're suppose to take some rice noodles and them top it with the boiling hot soup. I'm not sure what the cup of ice on top is for... Highly recommend!!
I kept going on my conch craze and got the conch rice and noodles soup. Much sweeter than I would prefer. It was tomato based but not the spicy sour flavor that I was hoping for.
Another awesome feature about this place is the run range next door. No comment.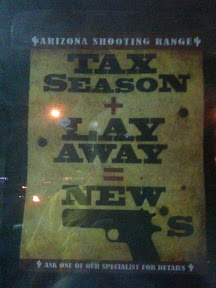 - Posted using BlogPress from my iPhone